Available NOW!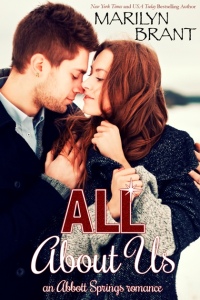 All About Us (an Abbott Springs romantic novella), which was originally included as part of the All I Ever Wanted anthology, is now available as an individual ebook! Check out the story details/excerpt HERE or visit the retailer pages for Amazon, B&N, Smashwords, Kobo, and iBooks.

The Road and Beyond: The Expanded Book-Club Edition of The Road to You was released this autumn, too. I've been waiting to see this women's fiction version of my romantic mystery on the digital bookshelves for over a year, so I'm thrilled to finally get to share it with you all now! Please check out the book page of the story for more information and an excerpt HERE. It's available at many ebook retailers, including Amazon, B&N, Smashwords, Kobo, and iBooks. It's also for sale in paperback and will be coming to audiobook (through Post Hypnotic Press) soon!!
**NOTE: My sexy contemporary romance, Holiday Man, was just released on audiobook via Post Hypnotic Press and will be available at Audible & other audio retailers early in the New Year!**
~*~
And Also on the Shelves…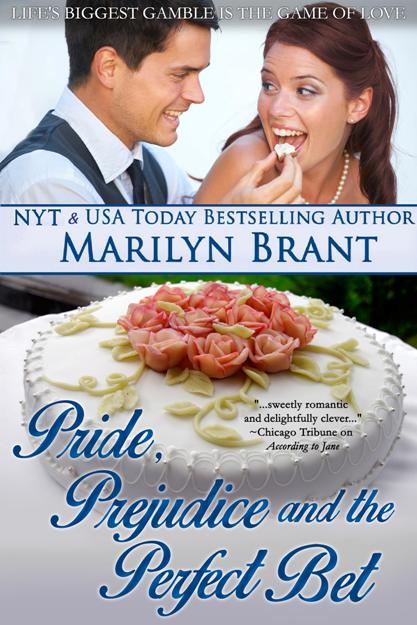 In other exciting news, my newest contemporary romantic comedy — Pride, Prejudice and the Perfect Bet — was released this summer!! You can find it digitally on Amazon, B&N, Smashwords, Kobo and iBooks, and it's also available in paperback. This novel is part of the "Perfect" series, but it can be enjoyed as a stand-alone book. Here are some details about the story:
The course of true love doesn't run smooth for wealthy stock trader Bingley McNamara and the not-so-angelic school psychologist Jane Henderson — a woman who's making him rethink his commitment to bachelorhood…
This is the companion book to Pride, Prejudice and the Perfect Match (January 2013), which featured the unlikely romance between Dr. Will Darcy and Beth Ann Bennet.
In Pride, Prejudice and the Perfect Bet, Jane Henderson (Beth's best friend) and Bingley McNamara (Will's first cousin) begin their own unlikely love story, which starts at the Darcy/Bennet wedding, when they find themselves in the roles of maid of honor and best man for the happy couple…
Jane is an interning school psychologist and a woman who wears an angelic mask in public, but she's not as sweet tempered as she'd like everyone to believe. Turns out, she may have just crossed paths with the one person who'll unnerve her enough to get her to reveal her true self.
As for Bingley, he's a wealthy, flirtatious and compulsively social financial guru, who likes to wager on stocks (and on just about anything that strikes his fancy). But has this dedicated ladies' man finally met the woman who'll challenge his bachelor ways?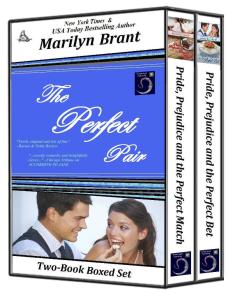 Life's biggest gamble is the game of love…
AND…you can also get Pride, Prejudice and the Perfect Match & Pride, Prejudice and the Perfect Bet **together** as a 2-book digital boxed set called THE PERFECT PAIR! It's for sale at Smashwords, Amazon, iBooks, Kobo, and B&N, and the individual stories will be coming next year to audio, too!
***
Join my free mailing list for news about my latest book releases and any upcoming giveaways!
Email & Social Media Marketing by VerticalResponse
"To be yourself in a world that is constantly trying to make you something else is the greatest accomplishment." ~Ralph Waldo Emerson